Please bring proof of your signed waiver (either printed or on your phone) to the event, or email it to hellohoghill@gmail.com beforehand.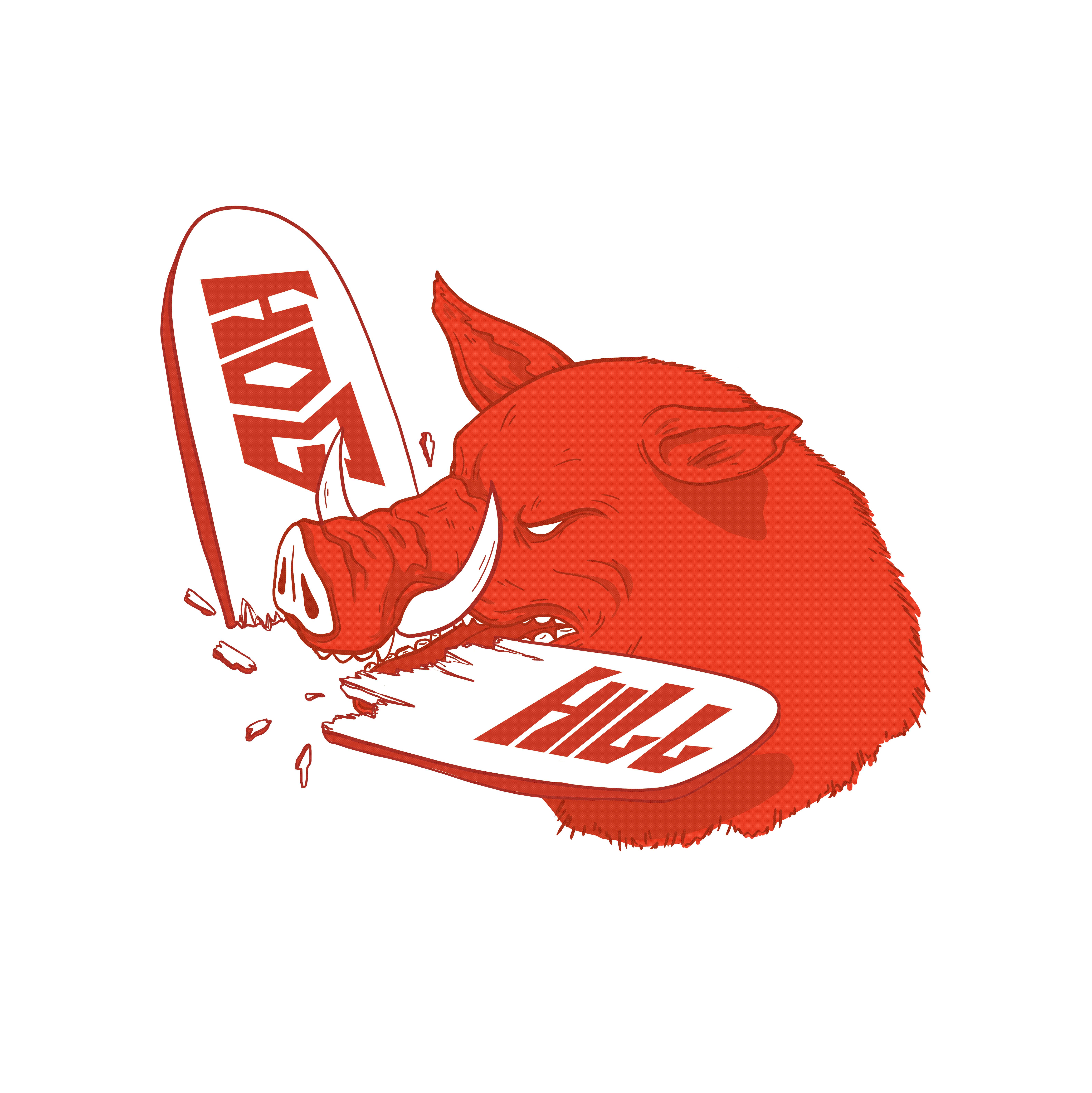 How do I get to & from the track & campsite?
Hainault Underground Station (Central Line) & 247 Bus route (to Forest Road) will take you near to the track (you will need to make the remaining distance by foot/wheel). There's no public transport links between the track & campsite, so we recommend private transport (e.g. sharing lists, skating/cycling, or catching an Uber/taxi).

If you're struggling for transport, please contact a member of staff at the event or email us ahead of time at hellohoghill@gmail.com.
Is camping included in the ticket cost?
Full Weekender includes camping, Saturday & Sunday do not. If you're not skating, you can still camp, but will need to book a Camping Ticket.
What facilities are available at the track?
There's toilets, showers, parking, benches, and sheltered areas available for free to all Hog attendees during the event. If you're hungry, check out Sylvia's cafe for hot food, pastries & drinks.
What should I bring to the campsite?
There's toilets, showers & cooking facilities available at the campsite, along with a dedicated space for a bonfire, and a log cabin for shelter. You will need to bring your own camping gear, food & shower stuff.
We recommend doing any shopping prior to arriving, however, there is a cafe and vending machines at the Track. The 247 Bus Route will take you to Collier Row Road (in Romford), where you will find supermarkets, fast food & pubs. VT Food & Wine Newstand & Chigwell's Chinese Takeaway are popular choices. Please note, you are responsible for any takeaway orders to the track or campsite.
There is free parking available at both the track & campsite, however, these can get crowded, so try to arrive early to get a space. We recommend car shares to reduce congestion, help those without a vehicle to carry their belongings, and do our part for the environment!
It's my first time and I don't know anyone!
Fear not! We're a friendly bunch... If you have any questions, look for a member of Hog staff who will be more than happy to help!
What if I injure myself skating?
We have St John's Ambulance on site to attend to any minor or major injuries, and if in doubt, ask a member of staff.

In order to skate, you must sign the relevant Waivers.
What if I injure myself at the campsite?
There will be first aiders & first aid kits on site. If you're in trouble, ask a friend or member of staff for help.
​
In order to camp, you must sign the relevant Waivers​.
Can I buy tickets on the day?
Tickets on the day are not guaranteed as we have limited capacity. We'd recommend purchasing your Tickets in advance.
Is the event child-friendly?
Children (under 14) are welcome to skate & camp, but must be accompanied by a parent/guardian. Teens (age 14-18) must bring a signed Waiver from parent/guardian if attending alone, and small children must be supervised by a parent/guardian at all times.
What if I lose something?
You can reach out to attendees via our Facebook event page, or email us at hellohoghill@gmail.com. Keep your eye on the Facebook page, as we will share lost property on there after the event.
Unfortunately, tickets are non-refundable (unless in exceptional circumstances). If you have any questions about our refund policy, please email us at hellohoghill@gmail.com.